2 percent of future malignancies may be due to 'super X-rays,' study says
Millions of Americans, especially children, are needlessly getting dangerous radiation from "super X-rays" that raise the risk of cancer and are increasingly used to diagnose medical problems, a new report warns.
In a few decades, as many as 2 percent of all cancers in the United States might be due to radiation from CT scans given now, according to the authors of the report.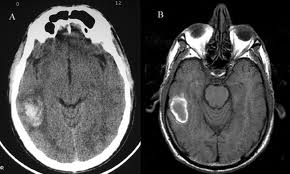 Some experts say that estimate is overly alarming. But they agree with the need to curb these tests particularly in children, who are more susceptible to radiation and more likely to develop cancer from it.
"There are some serious concerns about the methodology used," but the authors "have brought to attention some real serious potential public health issues," said Dr. Arl Van Moore, head of the American College of Radiology's board of chancellors.
Visit NBCNews.com for breaking news, world news, and news about the economy
Read More and Watch The Video from the Official Article at MSNBC